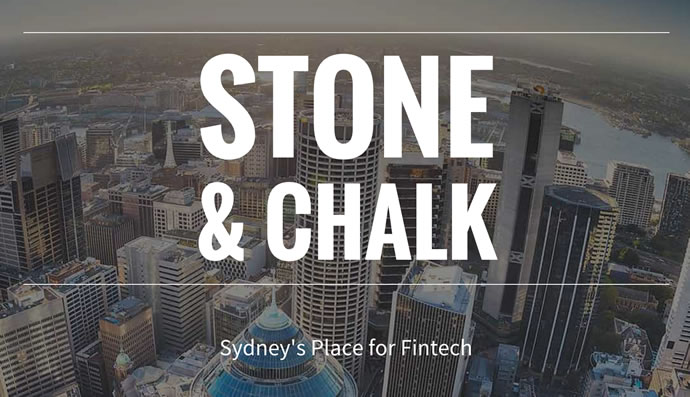 Industry | 15 May 2015 | Tim Stewart <
Stone & Chalk chief executive Alex Scandurra sat down with Fintech Business to discuss his vision for the not-for-profit fintech hub, which is based at 45 Clarence Street, Sydney.
The Australian-born executive left his London-based role at Barclays Bank last month to head up Stone & Chalk alongside chairman Craig Dunn.
Mr Scandurra's long-term goal is nothing if not ambitious: to establish Sydney as the "pre-eminent fintech hub in Asia Pacific".
"What we're seeing so far in Sydney is that we've got a lot of the key ingredients here, but it hasn't quite hit critical burn yet in terms of setting up a chain reaction," Mr Scandurra said.
There are a few things Australia "collectively needs to sort out", he added.
"We need more and better equipped entrepreneurs coming through, and we have to look at tertiary, secondary and even primary education when we think about digital skills," Mr Scandurra said.
Australia also needs "more and better investors that are interested in early stage investing", he said.
"Where Stone & Chalk fits in, is effectively to try and be that centre of gravity and catalyst that helps to pull in all the key components of that entire ecology," Mr Scandurra said.
The initial signs are encouraging: applications are flooding in and Stone & Chalk is currently shortlisting candidates.
"We'll have capacity initially for about 150 people working out [of Clarence Street] with about 1,200 square metres," Mr Scandurra said.
So far, Stone & Chalk has had 140 start-ups apply representing about 330 seats – but there are only 150 seats available.
"All of us have been totally blown away by the quality of what we've seen, and the sheer volume of quality start-ups within fintech," Mr Scandurra said.
Stone & Chalk's current lease includes an option to take on another floor within 12 months, he said.
"But we're thinking: 'We wish we had two floors now because we could easily fill them," Mr Scandurra said.
Stone & Chalk has received "quite a breadth" of applications from across the fintech sector, he said.
"There are guys looking at robo advice and all the way through to crypto currencies built on block chain technology, peer-to-peer lending, crowdfunding, algorithmic trading platforms, big data analytics engines and payments," Mr Scandurra said.
"A very encouraging sign is that there are also some companies developing propositions in the security, authentication and identity space as well," he said.
"We've been really impressed with what we've seen so far and we're just in the process of wondering how on earth we're going to go about picking them," Mr Scandurra said.

Written by

Tim Stewart