Industry | 09 June 2022 | Neil Griffiths <
Two Australian fintechs – share trading and superannuation platform Superhero and digital currency exchange Swyftx – have announced their intention to merge.
On Wednesday, Superhero said that the merger will create a $1.5 billion digital asset and financial services company and over 800,000 combined customers.
It also claims that the merged business will be the "first in Australia to offer access to both decentralised and traditional finance, supporting trading and investing across cryptocurrencies, equities and superannuation".
Alex Harper, co-founder of Swytfx – which provides access to over 320 digital currencies and crypto interest earning features – said the merger is a "significant step" for both businesses in their bid to transform from separate disruptive tech players to major financial institution.
"There is a deep level of mutual respect and alignment between our teams and the experience that the Superhero team has in the regulated business will be enormously important in shaping the future of the combined entity, especially with digital currency going through its own journey towards regulation," Mr Harper said.
Superhero co-founder John Winters added that the move is an "exciting day" for not just the businesses, but all of the respective investors.
"We are thrilled to announce this merger and offer our customers the opportunity to invest in traditional and digital assets across a single platform," he said.
"The Swyftx team has achieved amazing things since launching in 2018 and we can't wait to join together to offer investors an even better investing experience."
Superhero and Swyftx will continue to operate their separate platforms while plans are made to offer both service offerings to all investors. 
The merger is expected to be completed in early FY23.
The news comes just weeks after former ASIC chair James Shipton was confirmed to join the board of Superhero as a non-executive director after leading the corporate regulator from 2018 to 2021.
Superhero currently boasts nearly 200,000 investors on its platform since launching in September 2020 and has since rolled out flagship superannuation offering, Superhero Super, in the last 12 months.
Neil is the Deputy Editor of the wealth titles, including ifa and InvestorDaily.
Neil is also the host of the ifa show podcast.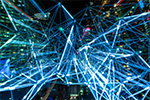 Written by Neil Griffiths