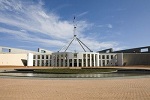 Industry | 07 December 2015 | Tim Stewart <
Prime Minister Malcolm Turnbull will launch the government's innovation statement later today.
The package is expected to cost $1 billion and will span across 11 different government portfolios.
According to the Australian Financial Review, investments in start-up companies will be capital gains tax-free after three years, and retail investors will be offered tax rebates.
The tax incentives for investors will closely resemble the UK's Seed Enterprise Investment Scheme, with venture capitalists and other investors who hold shares in an eligible start-up for more than three years receiving a full exemption from capital gains tax.
Labor announced the third part of its own innovation policy on Friday, launching 20 measures including a pledge to improve start-up capital by establishing an Australian Angel Investment Scheme (based on a UK model).
With both major parties jostling to launch plans on the subject, some form of tax incentivisation for start-up companies appears likely to receive bipartisan support.
The Turnbull government's innovation statement will also include plans to boost research infrastructure and the 'STEM' subjects (science, technology, engineering and maths).
It is also likely to include a relaxation of bankruptcy laws and changes to 457 visas to encourage more entrepreneurs to travel to work in Australia.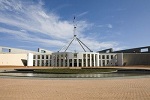 Written by

Tim Stewart