Industry | 04 March 2015 | Shared from www.investordaily.com.au <
The new hub, named Stone & Chalk, will be located at 45 Clarence Street in the Sydney central business district and chaired by FSI panellist and former AMP chief executive Craig Dunn.
DEXUS Property has been appointed the property manager of the 1,230 square metres of office space, which will be able to accommodate 150 fintech entrepreneurs once the doors open in May.
Speaking at the launch, Mr Baird said the hub would strengthen Sydney's position as "Australia's business capital and a globally recognised and competitive finance sector".
"Stone & Chalk will provide fintech start-ups with subsidised office space to collaborate, network and investigate venture capital opportunities," he said.
Mr Dunn said he hoped the centre would become the heart of fintech in Australia and Asia.
"Digital disruption is transforming the financial services industry and there is much to be gained through greater collaboration between stakeholders in the fintech ecosystem," Mr Dunn said.
"We are focused on bringing to life our vision for Sydney's fintech hub to support start-ups [so they can] compete, thrive and lead on a world stage," he said.
A number of foundation corporate partners have contributed more than $2 million to the new fintech hub.
The partners include, among others, AMP, ANZ, HSBC, Macquarie Group, Suncorp, Westpac and KPMG.
ANZ group chief operating officer Alistair Currie said the launch of the hub comes at a time when digital and mobile technologies are changing customers' behaviours and altering the way banks provide products and services.
"The UK has led the way with this concept of bringing together financial services, start-ups and information technology companies into the one hub," Mr Currie said.
"The development of fintech is Australia's opportunity to accelerate and nurture the next wave of technology advancements for the benefit of the financial services sector and the economy more broadly."
To read the original article and for more financial advice news click here.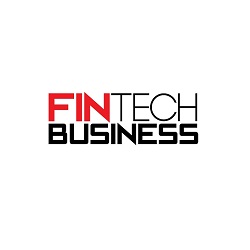 Written by

Shared from www.investordaily.com.au