Industry | 27 June 2016 | Killian Plastow <
Avoka chief executive Phil Copeland said the new funding will be used to "accelerate" growth prospects and expanding product capabilities.
The funding came from a number of professional investors and institutions around Australia, with Moelis & Company acting as financial adviser.
"The enthusiasm shown by the Australian investment community in our expansion funding round is tremendously encouraging," Mr Copeland said.
Moelis and Company managing director Ben Wong said his company is "excited" to be working with Avoka at this "milestone".
"Avoka is a great example of an Australian technology company with a global footprint based on best-of-breed technology being adopted by global corporate customers," he said.
Mr Copeland noted that 65 per cent of Avoka's revenue comes from outside Australia, a figure he expects to "grow substantially" following the success of the recent fund raising.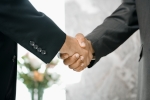 Written by

Killian Plastow