Industry | 29 August 2016 | Tim Stewart <
Appearing in episode one of Baker & McKenzie's The future of fintech video series, Rubik chief executive Iain Dunstan said 60 cents in every dollar is now transacted via a phone or tablet.
"It wasn't that long ago that phone banking was new," he said, "and that died when internet banking came along."
Smartphones are likely to have the same effect on internet banking, he said – because that is the way that Generations X and Y want to transact.
"Internet banking now is generally only done between 7pm and 10pm at night. Hardly at all during the day," Mr Dunstan said.
Just as cheques have disappeared, so too will credit cards – and their demise will be much faster, he predicted.
Baker & McKenzie partner Astrid Raetze said many of the smaller fintech players will get "knocked out" over the next five years, leaving only the companies that provide a quality mobile customer experience.
"The ones who are going to be successful are going to be the ones who are marrying the perfect customer-tailored online experience with the excellent technology that achieves the customer's purpose," Ms Raetze said.
"It wouldn't surprise me if in five years' time you don't have a wallet at all and instead everything's on your mobile phone."
In the future, the big players in the fintech space could well be some of the major technology companies, added Ms Raetze.
"There are a lot of players who are afraid that if the technology companies get serious in this space, lots of customers are going to move to them because they already trust their relationship with Apple, with Amazon – it's a good experience that they keep coming back for," she said.
Watch the full video on the future of fintech here.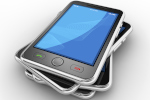 Written by

Tim Stewart