Industry | 21 November 2016 | Tim Stewart <
Flamingo provides an "intelligent, guided customer experience" to its clients, helping them sell complex financial products.
The company uses web chat, web forms and machine learning to guide users through the quotation and payment processes.
Flamingo was acquired by ASX-listed Cre8tek in June 2016 after raising $3 million in a capital raising led by Otsana Capital.
The fintech firm's major client is American Fortune 100 company Nationwide Insurance, Flamingo founder Catriona Wallace said.
"The average quote-to-sales conversion in the American insurance industry is between 15 and 20 per cent for the call centres, but online that falls to 1 to 3 per cent," Ms Wallace said.
"The reason for this is customers are experiencing decision-making fatigue and simply move on."
Ms Wallace said Flamingo has a "substantial sales pipeline" in the US and interest is building in the Australian market.
"Significant efforts are being made to prioritise and convert our current opportunities, with the US market a key focus for the business, particularly with insurance companies, and it's fantastic to see interest in Australia increasing as this market becomes more open to innovation," she said.
Flamingo has office space in Sydney fintech hub Stone & Chalk, along with a commercial team in New York.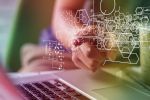 Written by

Tim Stewart