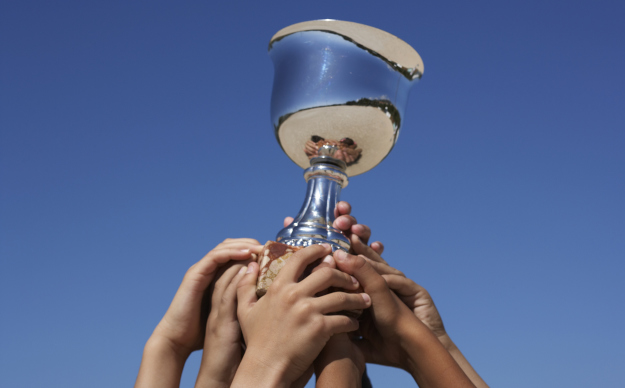 Industry | 22 December 2016 | Reporter <
The awards will recognise outstanding innovation and entrepreneurship in the Australian fintech sector, and identify some of the leading individuals and organisations making a contribution to the burgeoning fintech community.
Since opening for entry last month, Fintech Business has received a significant number of high-calibre submissions, both from those who represent fintech start-ups as well as more established providers and financial service providers that have wholly embraced fintech innovation. 
The finalists have been selected for their ability to demonstrate commitment to paving the way for achievement and advancement in their organisations.
The winners of the Fintech Business Awards will be selected by a panel of soon-to-be-announced expert judges and announced at a premium cocktail event on 24 February 2017 at the Ivy Ballroom in Sydney.
To learn more about the event or to purchase tickets, visit https://www.fintechbusiness.com/fintech-business-awards 

Fintech Business Awards 2017 Finalists

Company Awards

Compliance Innovator of the Year

1. BGL Corporate Solutions
2. Decimal Software
3. NowInfinity
4. OpenAFSL
5. QED Risk Services
6. SMSF Life Insurance Reviews
7. Sophisticated Access
8. SAMI
9. YTML
10. Plenty Plus

Crowdfunding Innovator of the Year

1. CapitalPitch
2. DomaCom
3. Equitise
4. Marketlend
5. ThinCats Australia

Financial Advice Innovator of the Year

1. Astute Estate Planner
2. Atlas Wealth Management
3. GPS Wealth
4. Infocus Wealth Management
5. Map My Plan
6. Midwinter
7. Moneysoft
8. Smart Business Solutions
9. SMFP
10. Hero Software

Fintech Start-up of the Year

1. BRICKX
2. Fin Coach
3. Joust
4. LoanDolphin
5. Map My Plan
6. Republic Wealth
7. Six Park
8. Uno Home Loans
9. Valiant Finance

Insurance Innovator of the Year

1. GPS Wealth
2. Onetick Technology
3. SMSF Life Insurance Reviews

Investment Innovator of the Year

1. Acorns Grow Australia
2. Infocus Wealth Management
3. Sharesight
4. SelfWealth
5. AtlasTrend
6. Equip
7. InvoiceX

Lending Innovator of the Year

1. HashChing
2. DirectMoney
3. LoanDolphin
4. Moula
5. OnDeck Australia
6. Prospa
7. RateSetter Australia
8. SocietyOne
9. Spotcap Australia
10. Valiant Finance

Payments Innovator of the Year

1. Afterpay
2. Airwallex
3. Billsumo
4. Brighte 
5. DragonBill
6. NovattiGroup
7. Onetick Technology
8. Openpay
9. PayDock

Personal Finance Innovator of the Year

1. Avantek
2. Bill Butler
3. Billsumo
4. HashChing
5. Map My Plan
6. MoneyBrilliant
7. Moneysoft
8. Pocketbook
9. Abakus Apps

Platform Innovator of the Year

1. Australian Moneymarket
2. BRICKX
3. Fincast
4. Grow Capital
5. HUB24
6. Kubio Group
7. Netwealth
8. OpenMarkets Australia
9. Praemium
10. CreditSME

Software Innovator of the Year

1. BGL Corporate Solutions
2. Class 
3. Marketing based Assets International
4. Midwinter
5. Myprosperity
6. NowInfinity
7. PractiFI
8. Rundl
9. Smarter Business Processes
10. Xeppo

Software Services Innovator of the Year

1. Avoka
2. FinaMetrica
3. Revex Solutions
4. SuiteBox
5. YTML

Individual Awards

Femtech Leader of the Year

1. Erin Fitzgerald, Bendigo and Adelaide Bank
2. Katherine McConnell, Brighte
3. Kelly Power, BT Financial Group
4. Jenny Junkeer, Junkeer
5. Naomi Christopher, Midwinter
6. Jaci Smith, My Local Broker
7. Amreeta Abbott, NowInfinity
8. Conni Mckeage, OneVue Group
9. Cathy Kovacs, Westpac

Fintech Entrepreneur of the Year

1. David Doust, DirectMoney
2. Arthur Naoumidis, DomaCom
3. Luke Hally, DragonBill
4. Chris Gilbert, Equitise
5. Mandeep Sodhi, HashChing
6. Daniel Foggo, RateSetter Australia
7. Sunil Aranha, ThinCats Australia
8. Brenton Tidow, Abakus Apps
9. Kevin Liao, YTML

Fintech Mentor of the Year

1. Erin Fitzgerald, Bendigo and Adelaide Bank
2. Matt Heine, Netwealth
3. Claire Wivell Plater, The Fold Legal
4. Sunil Aranha, ThinCats Australia
5. Brenton Ward, Slipstream Coaching

Fintech Thought Leader of the Year

1. Jonny Wilkinson, Equitise
2. Julian Plummer, Midwinter
3. Matt Heine, Netwealth
4. Claire Wivell Plater, The Fold Legal
5. Sunil Aranha, ThinCats Australia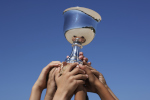 Written by

Reporter