Industry | 09 January 2017 | Aleks Vickovich <
Speaking to Fintech Business, Six Park chief executive Patrick Garrett revealed the fintech company has reached its goal in its latest fundraising exercise, off the back of increased allocations from existing investors and the addition of new backers including former Rudd-Gillard government minister Lindsay Tanner and former Deutsche Bank executive Michael Roche.
"Most of our investors are high-net-worth individuals who also became early adopter, beta customers, which is a vote of confidence in the benefits and need for the Six Park offering," Mr Garrett said.
"The funds will primarily be used to further strengthen the team, invest in sales and marketing, and help fund product development."
Mr Garrett said there is still an "untapped" portion of the Australian investor community that is a natural fit for automated investment tools, adding that robo-advice tools can thrive in a B2C format despite moves by some providers overseas to pivot to B2B models.
At the same time, Six Park welcomes B2B partnership opportunities, the CEO said.
Six Park is a finalist in the Fintech Start-up of the Year category in the inaugural Fintech Business Awards. Mr Garrett said the company was "thrilled" to be recognised in the prestigious awards.
"This is a sign that our service is being well received and is much needed for the everyday Australian investor," he said. "We're proud of this achievement having seen too many investors shut out from high quality, trustworthy investment advice and management."
For more information on the Fintech Business Awards visit https://www.fintechbusiness.com/fintech-business-awards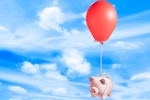 Written by

Aleks Vickovich