Industry | 13 March 2017 | Reporter <
The move follows significant consumer growth for the business, with the number of users tripling in 2016.
"Over the past year, we've grown with incredible speed to over 90,000 users, had a very successful start of monetisation, and made three very important partnerships. It was the perfect time to be launching into new markets," Simply Wall St chief executive Al Bentley said.
"Our launch into Canada flowed incredibly smoothly, as we had been getting almost daily requests to add the TSX to the platform so it was simply a matter of meeting this demand."
The company said partnerships formed with Canadian independent brokerage Questrade and cloud software firm Class in 2016 helped with its expansion.
"Though we're still focusing on Australia with the new partnership with Class, much of our growth will be coming from outside Australia heading into the rest of 2017," Mr Bentley said.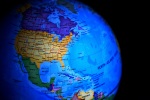 Written by

Reporter