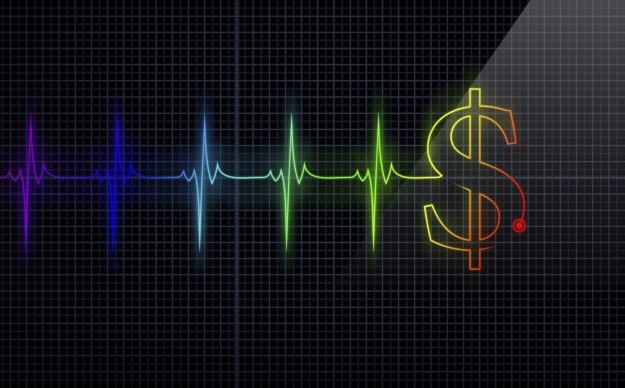 Industry | 11 September 2017 | Jessica Yun <
FinTech Australia chief executive Danielle Szetho said she disagreed with the results of a recently released KPMG report, which described the trend of Australian fintech investment as "volatile".
"I think that it's not a spike," Ms Szetho said. "In fact, I think just based off some of the recent announcements about investments, we should actually see this continue.
"And it really marks the turnaround of Australian fintech into something that was volatile into something which is now a very stable and maturing industry, given that fintech is the biggest start-up sub sector in Australia."
KPMG's report The Pulse of Fintech suggested the uptick was a reflection of the inconsistency in fintech investment in Australia.
"Fintech transactional activity continues its recent volatility in Australia, with a spurt upward in volume nearly to the peak seen in Q2'16," the report said.
The two major deals driving the strong Q2 period was Temenos' $68 million acquisition of Rubik and MYOB's acquisition of Paycorp.
But Ms Szetho said there were other indicators that investment in Australian fintech was rising.
"Things like this uptick in investment is not necessarily just a spike, it's something that signals a much stronger underlying trend," she said.
Largely responsible for "spikes" in the past of this nature were large deals such as the acquisition of Rubik and Paycorp, she said.
"Some pretty sizeable M&A deals or PE deals would've been counted in some of those earlier spikes," Ms Szetho said
"What we're looking for is high quality investments. We're looking at larger deal sizes at the consistent level, so that's why whether it's seed or Series A is really important."
The closing amount of pre-seed rounds, which a few years ago had been "anywhere from 300,000 to a million", was now "closing anywhere between … more towards the million or 1.5 million mark," Ms Szetho said.
"And the same as well with seed rounds, which typically tended to be around 3 million, are now starting to actually creep up towards four.
"That's what we really wanna see."
The maturation of the fintech industry was another reason why it was attracting more attention from local and global investors, she said.
"The founders in the ecosystem have been around now for a little longer," Ms Szetho said.
"They've got a lot more experience, a lot more deep experience running successful startups, and they build high-quality relationships with investors, which makes it much easier for investors to trust them."
Ms Szetho also pointed to the level of experience many start-up founders had, many of whom started from a background in financial services.
"The quality of fintech companies in Australia has actually been one of the best kept secrets," she said.
"And slowly but surely, the word is starting to get out, which of course changes the dynamic of the supply and demand.
"You've got more investors waking up to the fact that, actually, Australian fintech companies are undervalued; they're waking up to the fact that there's lots of opportunities here, which suddenly makes it far more competitive for VCs in this market."
Written by

Jessica Yun