Industry | 20 November 2017 | Jessica Yun <
Sydney-based employees will be relocated to the new St Leonards premise in mid-2018 and feature "dedicated teams" that will focus on artificial intelligence, big data, machine learning, cyber security and the shift to mobile, according to a statement.
Commenting on the announcement, Mastercard Australasia division president Richard Wormald said "important acquisitions in technology and services" had helped the company move towards its vision of becoming a leader in the industry.
"As the internet continues to reshape the payments industry and create new opportunities, business must evolve their offerings to keep up with new demands," he said.
"Mastercard is leading the way, acquiring assets that place innovation at the core of our offering and by bringing together all of our 560 Sydney-based people to unite in a practice of innovation."
Mastercard global chief technology officer Kush Saxena named Australia as the "perfect location" for the tech hub.
"We are already providing our local partners with a range of innovative business solutions and by opening a hub in Sydney, we'll be able to deliver more dedicated services and solutions more quickly than ever before and on a global scale," Mr Saxena said.
Mastercard's other hubs are located in Missouri, New York, India (Pune-Vadodara) and Dublin, with the new Sydney-based hub to be designed by Australian architectural firm Davenport Campbell.
Design and build will commence this year, according to the statement.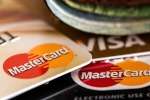 Written by

Jessica Yun