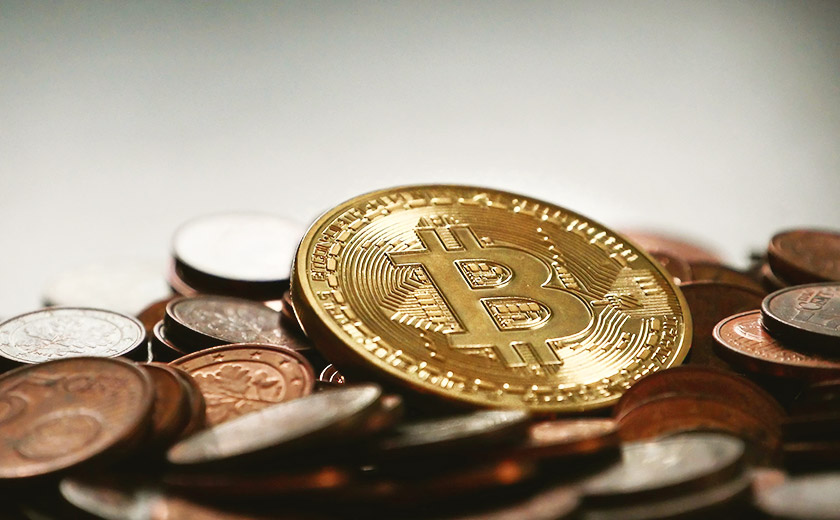 Industry | 08 January 2018 | Jessica Yun <
Data gathered by Sentieo's Crypto Tracker bot, which uncovers online mentions of cryptocurrencies, has revealed a seven-fold increase in Twitter mentions of bitcoin, which rose from less than 100,000 in January to over 700,000 in December.
"Mentions have steadily increased over time, with a huge spike during the week of November 27th, when bitcoin's value reached a high of $9,721 and was worth more than seven times an ounce of gold," Sentieo senior marketing manager Denise Martinez wrote in a blog post.
"Since then, it has been a crazy ride, and companies continue to talk about cryptocurrency in filings, transcripts and press releases."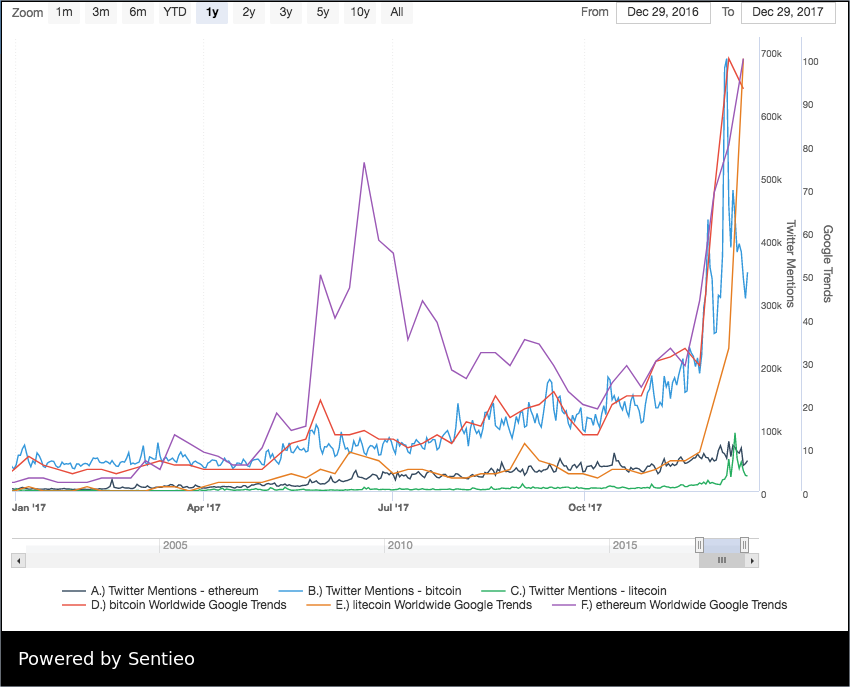 Worldwide Google search trends of bitcoin hovered around 10 per cent (relative to its highest point) from January to the middle of the year and began rising steadily after that, shooting up in November and December and reaching 100 per cent (peak popularity).
The other digital coins also showed much of the same trend with the exception of Ethereum, which showed a significant spike in Google search trends in July.
Ms Martinez acknowledged that a number of major figures in the financial industry, such as hedge fund founder Ray Dalio, JP Morgan Chase chairman, chief executive and president Jamie Dimon, business magnate Warren Buffett and Nobel laureate Robert Shiller had named bitcoin a 'bubble'.
However, she pointed to the price of cryptocurrencies, which had also spiked in the last two months of 2017.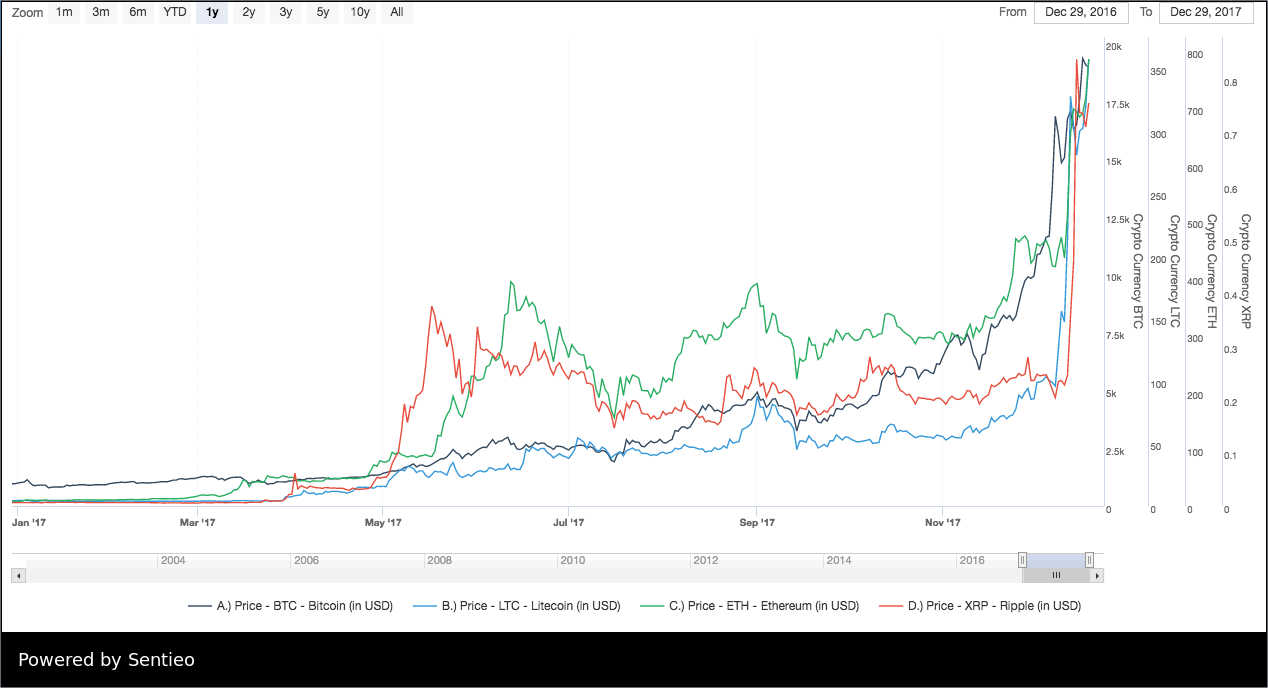 "Towards the end of November and into December, each currency spikes so rapidly the graph is hard to read," Ms Martinez wrote.
"Cryptocurrencies are growing so fast that "exponential" doesn't even appropriately describe the growth rate.
"[The second] graph also becomes unusable toward December due to rapid growth, but Sentieo users can drill in further to find correlations between these trends and crypto prices."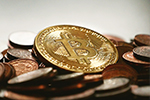 Written by

Jessica Yun