Industry | 19 March 2018 | Jessica Yun <
The new visa scheme, titled the Global Talent Scheme, will be piloted from 1 July 2018 following further consultation on the scheme's details.
It will be overseen by an "industry advisory group", according to a joint statement by Minister for Jobs and Innovation Michaelia Cash and Minister for Citizenship and Multicultural Affairs Alan Tudge.
The scheme allows for "established businesses" with a turnover of $4 million to sponsor individuals for roles with salaries upwards of $180,000.
Technology-based companies and start-ups, as well as STEM-related start-ups, will be eligible to sponsor individuals under the scheme, but the start-ups "will need to be recognised by a start-up authority", the statement said.
Businesses will have to prove they have a track record of hiring Australians and had sought to prioritise the employment of Australians.
Companies will also have to demonstrate "that there will be skills transfer to Australian workers as a result of the person being granted a visa".
If granted, a four-year Temporary Skill Shortage visa will be issued to the individual, who will be allowed to apply for permanent residence after three years.
Mr Tudge said the new visa scheme recognised the need for Australian businesses to access global talent which underpinned "business growth, skills transfer and job creation".
"At all stages, Australians are prioritised for the jobs, but where the skills and experience are not available here, we want to be able to attract talent from overseas," he said.
"This is part of the ongoing reforms to our skilled visa programs to ensure that Australians have priority for Australian jobs but acknowledge that there are times when the skills are not available in the country."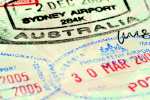 Written by

Jessica Yun