Industry | 16 April 2018 | Tim Stewart <
The NAB Cloud Guild is a new program by the bank that is aimed at boosting the cloud computing skills of its staff, from rank beginners to professional developers.
NAB chief technology and operations officer Patrick Wright said the training program will be a "critical enabler to NAB's transformation".
The bank's $6.6 billion cash profit announcement in November 2017 was accompanied by the news that NAB will undergo a "digital transformation" by 2020.
The changes will see NAB cut 6,000 jobs and create 2,000 digital-focused roles over the next three years.
"Cloud computing is becoming a dominant technology platform and our people need to have the relevant skills to deliver for our customers," Mr Wright said.
"Customers are demanding seamless, digital experiences and we need to be ready to deliver."
Graduates of the new training program, which is funded by NAB and run by AWS, will become certified "AWS Cloud practitioners".
The training will focus on five key areas: architecture, security, developers, operations and big data.
"The battle for technology talent is fierce and we're taking action," Mr Wright said. "We want to create opportunities for our people who want to learn new skills and grow their career in technology – and we want the top talent in the industry to come and join us."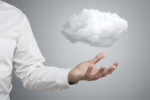 Written by

Tim Stewart