news | 19 September 2022 | Neil Griffiths <
North's managed portfolio offer is confirmed to have passed $6 billion in assets under management (AUM), more than double what was reported in August lats year.
"North's managed portfolios have seen exceptional growth – an indication of the quality of the investment managers we partner with, our technology platform, and the service the North team provide advice practices in implementing investment strategies for clients," AMP director of platforms, Edwina Maloney said.
The news comes as the wrap investment platform also announced that the Cboe trading platform has been added to its menu, which includes a range of ETF options from international investment managers.
Cboe Australia CEO Vic Jokovic said the regulated stock exchange is pleased to bring its offerings to North's customers.
"Partnership with reputable firms like North is part of our plan to transform the Australian investment market by facilitating broader access to the market leading funds available on Cboe Australia," Mr Jokovic said.
"Our Cboe Funds market continues to grow, and this year we've led the industry by providing Australians with the first regulated ETFs in some of the world's largest digital assets with leading fund managers like ETF Securities, Cosmos/Purpose Asset Management and 3iQ Asset Management."
In 2022 alone, 55 new managed funds and 24 exchanged traded funds (ETFs) have been added to North's investment menu.
Ms Maloney said the new additions are part of a "wholesale strategic uplift" to the North investment menu.
"These additions to North, together with our recent functionality improvements, reflect our commitment to understanding the needs of advisers and developing a wrap platform which best supports practice efficiency and great client outcomes," she said.
It comes a month after North underwent a revamp ahead of "market-first" retirement solution for financial advisers and clients set to launch later this year.
"With an ongoing investment program, innovative and market-leading offers coming to market, and a growing presence in the IFA market, it's an exciting time for the North platform," Ms Maloney said.
In June, AMP reported that assets under management (AUM) for North's managed portfolio range ticked over $5 billion — a 140 per cent increase over the last year.
It came after a report from State Street Global Advisors (SSGA) and Investment Trends released in March which found that a record number of financial advisers are using managed accounts.
The research showed that over half (53 per cent) of advisers are using managed accounts; a significant increase from 16 per cent a decade ago.
Around 60 per cent of advisers are now also recommending managed accounts to their clients, up from 44 per cent last year and 33 per cent pre-COVID (2019).
Neil is the Deputy Editor of the wealth titles, including ifa and InvestorDaily.
Neil is also the host of the ifa show podcast.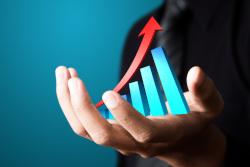 Written by Neil Griffiths