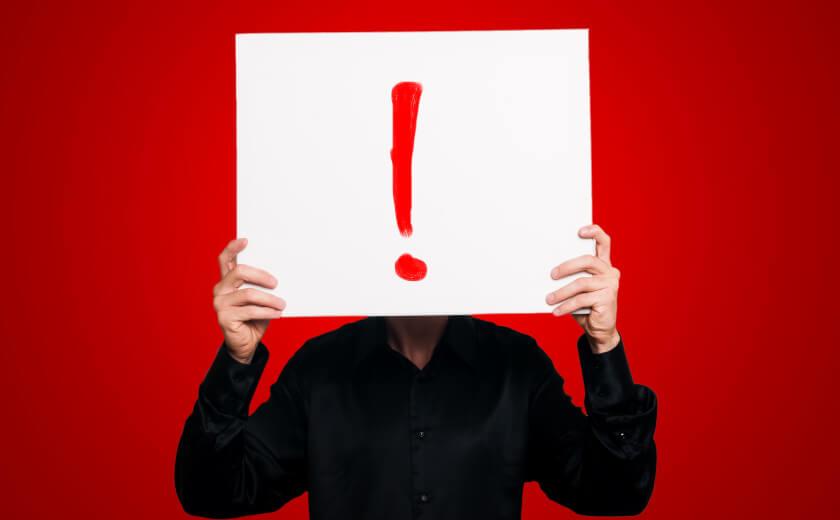 Payments | 23 July 2018 | Jessica Yun <
New research findings, commissioned by Temenos and conducted by the Economist Intelligence Unit, has found that 48 per cent of bankers across the globe felt "new payment players" would be their biggest competition in the years leading up to 2020.
"Across the region, new payment players are driving the shift to digital services," the report said.
The study surveyed 400 global banking executives (51 per cent c-suite, 10 per cent board members) from Europe (25 per cent), Asia-Pacific (25 per cent), North America (18 per cent), Latin America (16 per cent) and Africa and the Middle East (16 per cent) about upcoming obstacles to retail banking.
"In China, Alipay and WeChat now dominate smartphone payments. Bankers have taken notice, and 48 per cent of survey respondents said that payments players will be their biggest competition over the next three years," said a statement about the report.
To further this point, global bankers felt that new entrants in the payments space would be able to claim the most market share.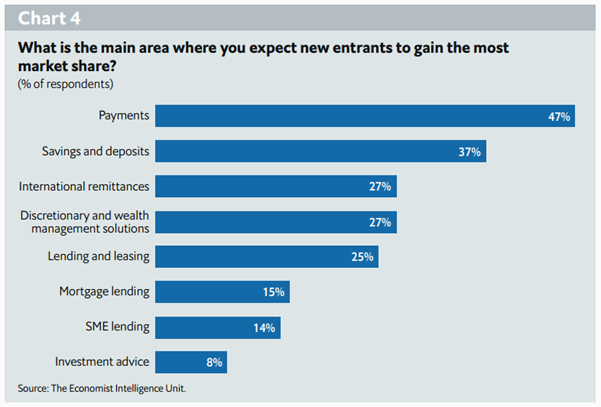 "Asia-Pacific bankers are the most likely to say that payments will flow outside the traditional banking system by 2020."
The report also noted that Australia — which has been "under fire from the regulator due to poor risk management, high fees and widespread mis-selling" — has not been a "leading example" of customer-focused, innovative and frictionless banking.
"This may change with new competition from smaller players. New competition should accelerate the digitalisation process that could help restore the reputation of Australia's bigger banks."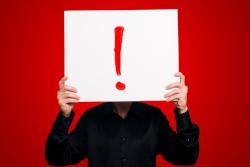 Written by

Jessica Yun