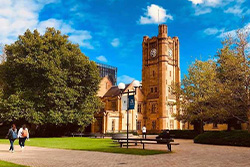 Payments | 28 October 2019 | Reporter <
The collaboration saw Airwallex participate in the Endeavour Exhibition award ceremony yesterday, hosted by Melbourne School of Engineering. The exhibition showcased more than 100 projects developed by the school's engineering and IT masters students. Awards were presented to the top projects across several disciplines in the evening.
As principal sponsor, Airwallex awarded three of the most prestigious accolades: the "Customer-Centric Technology Award", the "Enhancing the Australian Economy Through Innovation Award", and the "Enhancing Social Impact Through Innovation Award". Alongside recognition at the awards ceremony, winners were each presented with a $2,000 prize fund.
Airwallex also announced plans for the launch of a new two-year scholarship ($20,000) at the awards ceremony. The scholarship will support a master's student in Melbourne School of Engineering in 2020 via the University of Melbourne's equity program, Access Melbourne.
The scholarship marks the next phase of Airwallex's ongoing relationship with the University of Melbourne. Airwallex has supported the University's Melbourne Accelerator Program (MAP) as a mentor since 2018.
"The University of Melbourne is central to the Airwallex story. It is where four of the five founders, including myself, graduated from. Our experience at the university has paved the path to our success today, so it is our pleasure and privilege to return to where it all began, and give back to this important community," said Jack Zhang, CEO and co-founder of Airwallex.
"There is high demand for engineering and technology talent in Australia. We are confident that our initiatives with the University of Melbourne will play a key role in enhancing student learning and graduate employability. As a result, this will increase the pool of skilled talent in the country. We have already witnessed brilliant thinking at today's Endeavour Exhibition and are excited to see what the next generation of tech leaders and innovators has to offer."
"We are delighted and very proud to welcome back MSE alumni, Airwallex co-founder Jack Zhang, to the university and look forward to the opportunities to continue our work with Airwallex in years to come," said Professor Mark Cassidy, Dean of Melbourne School of Engineering.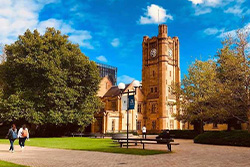 Written by

Reporter