Payments | 13 July 2020 | Lachlan Maddock <
Jason Murray will take the position of CFO on 9 July 2020, replacing outgoing CFO Ross Aucutt.
"I'm delighted that Jason has agreed to take on the role of CFO at Flexigroup," said chief executive Rebecca James.
"Jason brings with him deep experience in the financial services industry including M&A and capital raising for ASX 200 companies and international businesses.
"His passion for fintech disruptors and track record in simplifying systems, uplifting customer experience and building digital engagement is a perfect fit with [Flexigroup]."
Mr Murray was the customer executive of NAB Private from 2014 to 2019, leading the strategic and digital transformation of the arm into one of the bank's highest-performing divisions. He has also held the role of CFO at Sirius Minerals and has worked as an investment banker for over 18 years, including as head of capital markets at Bank of America Merrill Lynch, in Sydney.
"I've been closely watching the transformation of Flexigroup into one of the largest instalment payment companies trans-Tasman and am thrilled to now be a part of that journey," Mr Murray said. "I have long harboured a desire to help lead an established fintech, having advised and followed a number of successful start-ups in my career.
"I look forward to supporting Rebecca in the continued transformation of the business, as we drive user growth, increase brand visibility and build on our [market-leading] offering."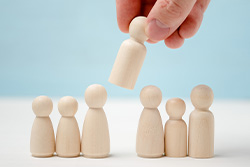 Written by

Lachlan Maddock