Payments | 28 September 2020 | Lachlan Maddock <
Luke Bortoli will cease in his role and be replaced by Rebecca Lowde on 6 October 2020. Mr Bortoli will remain employed in the business to assist with a comprehensive transition of responsibilities in the lead-up to Afterpay's half-year 2021 financial results.
"Luke has made a transformational contribution to Afterpay in its highly crucial years," said CEO and managing director Anthony Eisen.
"He has built a world-class finance function that has grown from a small number of employees based in Australia to a high-performing team operating across multiple regions and functions."
Mr Bortoli called Afterpay a "pioneering success story" and thanked the company's founders.
"I am extremely proud of all that Afterpay has achieved over the past three years and am grateful for the invaluable experience I have gained by being part of such a fast-paced, high-growth business. I am particularly proud of the depth and diversity of the finance team I helped build with five of the eight finance team leaders being women," he said.
Ms Lowde joins Afterpay from ASX-listed Salmat, where she is currently CEO and has also held the role of group CFO for three years. She was also an executive director and group CFO for Bravura for over five years.
"Rebecca's skills and experience will serve the company well as we continue to accelerate our growth and scale globally," Afterpay said.
Afterpay has also appointed Mark Callaghan to the new role of chief people officer, while Mark Teperson has joined as chief strategy officer.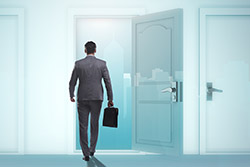 Written by

Lachlan Maddock