Payments | 16 August 2021 | Reporter <
In its results presentation to investors, Bendigo and Adelaide Bank said it would acquire 100 per cent of the shares of digital banking fintech Ferocia for up to $116 million.
The bank's managing director and chief executive Marnie Baker said the purchase would help accelerate Bendigo's digital strategy, with Ferocia having already been behind the bank's digital app and neobank joint venture, Up.
"Our business transformation is leveraging our unique human, digital and community strengths to pioneer the future of banking, and this investment will align with our revenue growth," Ms Baker said.
"Powered by technology-led customer experience design and an internationally experienced team, the acquisition brings outstanding digital and technical expertise to the bank, internalising Ferocia's market leading digital capability and consolidating ownership of Up – Australia's highest rating banking app."
Ms Baker said the partnership between Bendigo and Ferocia had seen growth on the Up app "exceed all expectations".
"Up's customer engagement is unparalleled when compared to global peers. It's welcomed more than 400,000 customers and $840 million in deposits in less than three years, it's empowered a new generation of savers and it will secure our market leading position with this emerging, influential demographic," she said.
"We will continue to support the innovation the Ferocia team have delivered over the last nine years with, Up remaining as the same brand, run by the same people, with the same customer proposition."
Ms Baker said bringing Up's ownership fully in-house would allow the neobank platform to "continue to grow and advance".
"We are excited by this opportunity to continue to grow and advance the Up platform, and further develop our digital ecosystem, adding Up's exciting product roadmap to the existing offerings provided by the Bank including the market leading digital home loan capability of our partner, Tic:Toc," she said.
"More than 30 percent of active Up customers are saving for a home loan. The announcement unites our strong customer, community and innovation heritage with Ferocia's market leading digital capability to deliver all Australians world-leading digital banking experiences."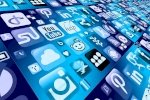 Written by

Reporter