Payments | 18 July 2016 | Killian Plastow <
More than 25 Australian banks have made Android Pay available, including ANZ, Macquarie and American Express.
Macquarie banking and financial group's head of personal banking, Ben Perham, explained that Android Pay will allow users to make "secure" payments using "just one tap of their mobile phone".
"Offering Android Pay is the latest step in Macquarie's approach of supporting innovative digital solutions to make banking simpler and more convenient," he said.
Google's senior director of product management, Pali Bhat, said the system will work anywhere that contactless payments are accepted, and will be available for use within certain apps "in a few days' time".
"People will be able to use their Android device to pay at almost 800,000 contactless payment terminals in Australia," Mr Bhat said.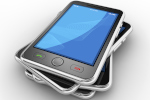 Written by

Killian Plastow