Payments | 11 December 2017 | Tim Stewart <
Tyro has announced it will deliver lower cost routing via the eftpos network in the first quarter of calendar 2018 to comply with a directive from the RBA to lower fees.
The move costs as Australian retailers voice concerns about the rising costs of contactless payments made on debit cards – a topic that is the subject of debate by the RBA Payments System Board.
Part of the problem is substantially higher cost (to the merchant) of a contactless payment versus an 'insert and PIN' payment.
In a statement announcing the move, Tyro noted that 82 per cent of Australian consumers are making a contactless payment at least once a week.
Tyro executive director and acting CEO Rob Ferguson said, "Tyro has the interests of SMEs at its core and we have deep, strategic relationships with our merchants.
"Our plan to decrease acquiring costs for debit contactless payments through the eftpos network will be seamless for merchants, easy to enable and there will be no extra fees.
"This initiative is a win for our customers. Tyro will continue to be on the front foot in engaging the payments industry on issues and take a lead in change."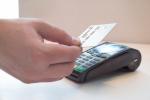 Written by

Tim Stewart