Payments | 01 June 2015 | Reporter <
The consultation paper released by the Australian Payments Council proposes a set of characteristics – resilience, efficiency, accessibility and adaptability – for assessing the Australian payments system as it evolves.
Council member and Australian Payments Clearing Association chief executive Chris Hamilton said the payments system is undergoing a "wave of extraordinary change".
"Digital disruption is affecting payments with a plethora of new technologies, new ways to pay and new business opportunities," Mr Hamilton said.
"Some of the significant opportunities and challenges ahead of us will be systemic – that means we need to work together on how the overall payment system evolves to meet the needs of the community and the economy.
"The Australian Payments Plan is about how we do that."
Submissions on the consultation paper are due by 3 July 2015.
"We want the Australian payments community to give us their viewpoints on what we should do together over the next 10 years to get the payments system we need," Mr Hamilton concluded.
The council intends to release the Australian Payments Plan late this year.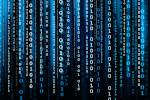 Written by

Reporter