Payments | 03 June 2015 | Shared from www.mashable.com <
$4.2 million was raised through crowdfunding platform VentureCrowd, making it the largest equity crowdfunded deal ever in Australia and the second largest in the world.
Launched in 2011 and now operating in Sydney, Melbourne, Brisbane, Perth and Adelaide, Ingogo allows customers to book and pay for taxis on their smartphone.
Hamish Petrie, founder and CEO of Ingogo, told Mashable Australia he was "stoked" about the news – especially its spectacular crowdfunding success. In what Petrie called a "good sign" for the sector, it more than tripled what the company raised through its last crowdfunding round in September 2014.
Read the full story at mashable.com.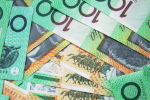 Written by

Shared from www.mashable.com