Wealth | 30 July 2018 | Reporter <
In a blog post on the Grow Super website, the start-up super fund announced that new parents, so long as they were the primary caregiver, would not need to pay superannuation fees for six months.
In the post, Grow Super said that the "fee-free parental leave initiative" was aimed at bringing more attention to the gender gap that existed in superannuation where women retired with 40 per cent less than men on average, as reported by sister title InvestorDaily.
"During time on leave, typically no superannuation contributions are being received yet fees are still being incurred, creating a negative financial effect," the statement said.
"The initiative was brought to life to start conversation, prompt employers to consider their own parental leave arrangements and encourage people to make changes now for their financial future so that time out raising your family doesn't mean taking away from your future."
According to the statement, the initiative was lead by Grow Super's head of marketing madeleine Gasparinatos who recently returned from paternal leave.
"People seem disengaged with their super, it's so far into the future they rarely think about it or don't make it a priority. This can have devastating outcomes on quality of life," she said.
Ms Gasparinatos expressed her determination in educating people so that the gender gap in super, not just pay, is addressed.
"What we do now compounds over time and makes a staggering difference to quality of life in our later years," Ms Gasparinatos said.
The 'Roundups' feature on the super fund's app allows for extra change to be added into members' superannuation account, according to the statement.
"Age old advice still rings true; small actions now can make a big difference in the future."
In order for primary caregivers to be eligible for six months of $0 superannuation fees, they will have to be a Grow Super member, provide a letter from the member's employer confirming parental leave dates, and a copy of the child's birth certificate.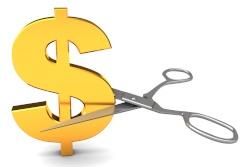 Written by

Reporter