Wealth | 30 July 2018 | Reporter <
Zuper announced in a statement that the new digital platform was mobile-friendly and assisted members "consolidate their super funds, track their balance and deposits, top up, analyse their retirement forecasts and report where their money is invested".
The platform will allow members to opt out of investing in industries such as gambling, alcohol, pornography, or fossil fuels and offers the option of allocating up to 20 per cent of their savings into portfolios categorised into three themes: Health, Green and Tech.
These themes were chosen according to market research conducted by Zuper aimed at understanding the values of younger Australians, according to the statement.
Members of the millennial-focused fund will also have the power to vote on new portfolios and product features.
Zuper chief executive Jessica Ellerm said superannuation represented the "biggest and most powerful asset" for many Australians.
"It's a great unrecognised opportunity for them to use to grow their wealth outside of housing and learn the basics of investing," Ms Ellerm said.
She added that the millennial-focused super fund aimed to service "the millions of young Australians who have been ignored by the traditional superannuation industry".
"Our new approach is backed by our research, which shows that people want to have more of a say about how their super is invested and are looking outside the discredited old-school financial services industry in light of the royal commission revelations.
"As a result, from day one we involved our future members in designing our investment options and that philosophy will continue going forward – we are powered by the crowd."
Zuper members will also gain access to professional development courses and opportunities at discounted prices in order to encourage career growth and increase financial literacy through Zuper's "Learn More Earn More" initiative.
The fund has already partnered with General Assembly, Academy Xi, Zambesi and Switch L+D, Ms Ellerm said.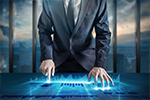 Written by

Reporter