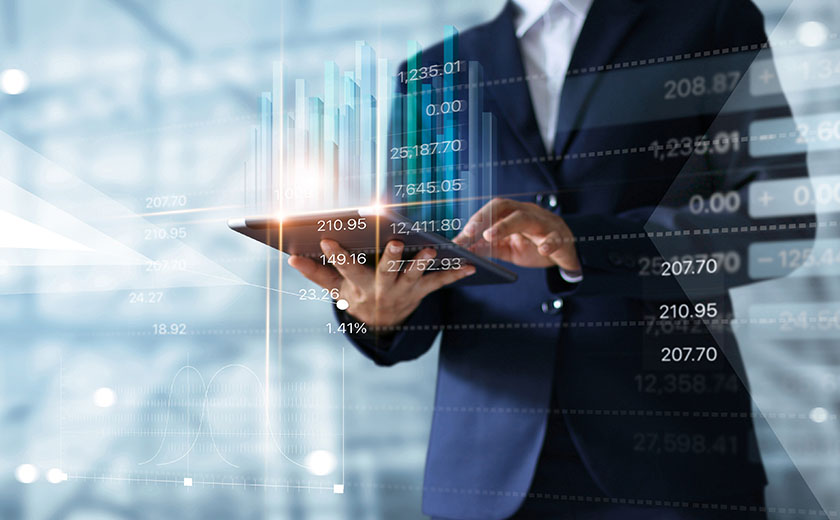 Wealth | 16 March 2020 | Sarah Simpkins <
The software for wealth management can also run turnkey asset management programs (TAMPs) to support other advisers.
The platform provides wealth managers and TAMPs the opportunity to scale and support front to back office operations with functions such as research, portfolio construction, rebalancing, reconciliation, billing, performance reporting, tax optimisation and client reporting.
InvestCloud White has combined previous platform's products, including InvestCloud's Blue communication, automation and management elements; Orange digital warehouse, aggregation and content management; Black performance and risk; and Green trade processing and accounting products.
Yaela Shamberg, co-founder and chief product officer of InvestCloud, said the launch marks an opportunity for clients to gain access to hundreds of hyper modular apps, with a complete front to back turnkey solution.
"We successfully deployed all components of InvestCloud's end-to-end digital platform for Westwood, an InvestCloud strategic partner and foundational client," Ms Shamberg said.
"From there, we partnered with Westwood to envision this approach to license the full product suite into one integrated platform. Westwood had found that tech stacks in this space are generally an amalgamation of disparate systems that are difficult for wealth managers to navigate."
Brian Casey, president and chief executive at Westwood Holdings Group, said, "At Westwood, we have embraced integrating major technological innovations and tools for several years with an eye toward the future.
"Designed from the ground up to be an intuitive and seamless experience for advisers and clients alike, InvestCloud White will help move us closer to our goal of creating a leading, holistic, digital client experience that can be accessed anywhere, any time on all popular devices."
At its launch at the company's conference in Miami, John Wise, co-founder and chief executive of InvestCloud, added, "This is a product that serves a real market need – wealth managers and IFAs are spending far too much time and money managing dozens of different and outdated pieces of expensive technology that are poorly integrated and provide inflexible information.
"InvestCloud White gives managers an opportunity to focus on their core business – so they can spend their time where it matters and stop fighting last century's technology problems."
Sarah Simpkins is a journalist at Momentum Media, reporting primarily on banking, financial services and wealth. 

Prior to joining the team in 2018, Sarah worked in trade media and produced stories for a current affairs program on community radio. 

Sarah has a dual bachelor's degree in science and journalism from the University of Queensland.

You can contact her on This email address is being protected from spambots. You need JavaScript enabled to view it..
Written by Sarah Simpkins