Wealth | 07 August 2020 | Sarah Simpkins <
John McMurtrie will step down after almost two decades at the helm. He will work with his replacement, current QBE chief executive Vivek Bhatia, on the transition and will present the group's full-year results on 27 August, as well as the managing director's report at the AGM on 27 October.
Link Group chair Michael Carapiet said Mr McMurtrie had made a personal commitment ahead of its ASX listing in 2015 to guide the business through the first phase of operation as a public company.
"Driven by his vision and dedication, Link Group has evolved from a small share registry business into a respected, market-leading global provider of technology-enabled administration solutions, with more than 6,500 employees and some of the world's largest corporations, pension funds and financial institutions among its clients," Mr Carapiet said.
"We enter the next phase of our growth in robust condition thanks to John's pioneering efforts and strong leadership. We will continue to benefit from John's experience as an adviser to the business."
On the new CEO, Mr Carapiet added the board had concluded Mr Bhatia had the right leadership experience and expertise to lead the next era of growth at Link. He will have a base salary (including superannuation) of $1.3 million.
Mr Bhatia has a reported 22 years' experience in financial services, government and management consulting.
He has led QBE's APAC division since 2018. Previously he was CEO and managing director at NSW government corporation icare, managing the state's insurance and care schemes.
Mr Bhatia also co-led the Asia-Pacific restructuring and transformation practice at McKinsey & Company and before that, was CEO of Wesfarmers Insurance in Australia.
He also held management consulting roles at PwC and KPMG.
Mr Bhatia said: "I'm excited about the opportunity to lead this great company through the changes rapidly reshaping the administration services and technology sector globally."
"My early priorities will be to work with the leadership of this diverse business to build on the strong culture of employee and client engagement and continue to grow the group to deliver increased value for shareholders."
The timing of his appointment is due to be determined in due course.
Sarah Simpkins is a journalist at Momentum Media, reporting primarily on banking, financial services and wealth. 

Prior to joining the team in 2018, Sarah worked in trade media and produced stories for a current affairs program on community radio. 

Sarah has a dual bachelor's degree in science and journalism from the University of Queensland.

You can contact her on This email address is being protected from spambots. You need JavaScript enabled to view it..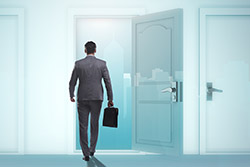 Written by Sarah Simpkins