Wealth | 24 August 2020 | Sarah Kendell <
In a statement released to the market on Tuesday, Netwealth reported its funds under advice had risen to $31.5 billion at 30 June 2020, a 35 per cent rise over the 2020 financial year. FUA growth from new advisers using the platform accounted for around 44 per cent of total growth, the group said.
The group saw net inflows of $9.1 billion during the financial year and reached $7.3 billion in funds under management by 30 June, the majority of which came from managed accounts.
In its results presentation, Netwealth said it had almost 3,000 intermediaries now using its platform, an increase of 10 per cent since the previous year. The group flagged it would soon release a mobile client portal app that would cater for "the entire wealth needs" of clients.
Meanwhile, Westpac's BT Panorama announced it had grown adviser take-up by 78 per cent over the past two years, and also had nearly 3,000 advisers using its platform. Panorama's funds under administration had reached $30 billion in early August.
BT said around 60,000 clients were Panorama users, with SMSFs making up almost a third of the platform's total funds under administration. Managed accounts also made up a significant proportion of total funds, sitting at over $4.5 billion.
Combined with the group's legacy platform, BT Wrap, BT made up the largest share of the adviser platform market, with around $141 billion in funds under administration. However, the group flagged it would begin migrating customers from BT Wrap to Panorama in late 2020.
"As we embark on the next stage of developing BT Panorama, we remain focused on achieving our mission to help advisers deliver advice more efficiently, with platform technology as the backbone of their operations," BT general manager platforms, investments and operations Kathy Vincent said.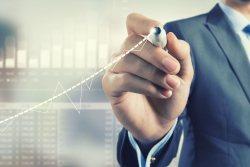 Written by

Sarah Kendell