Wealth | 09 November 2020 | Lachlan Maddock <
Ryan Phillips and Lewis Hsu have both been appointed to Bell Direct's Advantage service, a dedicated service and specialist trading desk.
Mr Phillips has taken the role of head of Bell Direct Advantage, while Mr Hsu has made been senior account manager.
"Ryan and Lewis are both well positioned to service this group of experienced traders wanting the support of a dedicated trading desk," said Tim Sparks, Bell Direct head of distribution and marketing.
"Their specialised knowledge and experience will be invaluable as we continue to respond to evolving client needs in the wake of rapidly changing market dynamics."
Mr Philips has more than two decades' experience in financial services, including 10 years as executive manager for CommSec One – the broker's high-value client desk. Most recently he held the role of CommSec's executive manager for broking and markets. Mr Hsu also joins from CommSec One, where he was senior relationship manager, and has over 15 years' experience.
Meanwhile, Mr Hsu is reported to have more than 15 years' experience, also joining from CommSec One where he was senior relationship manager.
"We are pleased to welcome such a high calibre of talent which adds further bench strength to the premium grade service Bell Direct active investors want and need," said Bell Direct chief executive Arnie Selvarajah.
Mr Phillips and Mr Hsu commence their roles on 26 October.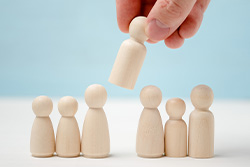 Written by

Lachlan Maddock