Wealth | 16 November 2020 | Sarah Kendell <
In a statement to the market on Friday, OneVue said it had formally delisted from the ASX and that managing director and founder Connie Mckeage would step back from day-to-day running of the business.
"The completion of this strategic acquisition of OneVue by Iress marks an historic moment and welcomes in a new era of further growth and the acceleration of the strategy," Ms Mckeage said.
"The strength of OneVue's execution and service model paired with the distribution and technology leadership of Iress, dramatically hastens the execution of the strategy beyond what the two organisations could accomplish independently."
The group said that chief financial officer Ashley Fenton and head of people and culture George Ribar had also accepted redundancies following the deal.
OneVue chairman Ron Dewhurst said the contributions of both Fenton and Ribar had been "unparalleled" following "the most trying of circumstances".
The completion of the acquisition follows a tumultuous year for OneVue, which saw the company caught up in the collapse of fintech group Sargon Capital.
OneVue was owed $31 million from Sargon for the sale of super trustee service provider Diversa Trustees, and temporarily took control of a number of formerly Sargon-owned businesses including advice group Madison to secure its share of proceeds when Sargon fell into receivership.
Mr Dewhurst said Ms Mckeage had displayed "resilience and sheer determination" in steering OneVue through subsequent court battles related to the Sargon collapse, as well as Iress' ultimate acquisition of the business, which was announced in June.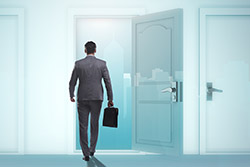 Written by

Sarah Kendell