Wealth | 30 November 2020 | Lachlan Maddock <
Anthony Wamsteker will join the board of Praemium as a non-executive director, bringing more than 30 years' experience to the role. Mr Wamsteker was the founding CEO of ME Bank, holding the position for nine years, and spent 12 years in the funds management division of National Mutual/AXA. He was also chairman of Powerwrap from 2018 to 2020.
"We are delighted to welcome Anthony to the Praemium board," said chairman Barry Lewin.
"With the successful takeover of Powerwrap by Praemium in October 2020, Anthony brings deep knowledge of the specialist platform sector and invaluable experience of the acquired businesses which should assist in a smooth integration process."
Mr Wamsteker will present himself for election to the board at the next AGM. Meanwhile, Praemium revealed that, due to an administrative error, the re-election of Claire Willette as a non-executive director was not put forward at its last AGM. Ms Willette has now stepped down and will be re-appointed at the next available opportunity.
"Claire will continue to attend board and committee meetings in an advisory capacity to maintain continuity and to benefit from her ongoing valuable contribution, in particular in the areas of risk and governance," Praemium said.
"The company re-affirms its commitment to meeting defined diversity objectives and regrets this administrative oversight."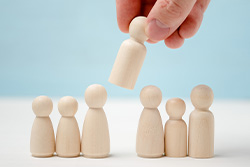 Written by

Lachlan Maddock