Wealth | 07 December 2020 | Tony Zhang <
The platform, Advice with Cents, aims to address the fallout from the royal commission, which has caused trust in the sector to plummet following issues with adviser misconduct and charging fees for no service.
Platform creators Natasha Janssens and Robert Coyte said they recognised the current system was difficult on both consumer and adviser, and wanted to create a program that addressed the help consumers were needing while allowing the adviser to deliver more value without additional costs to their business.
Costs to deliver advice post-royal commission have increased at a time where client service expectations and consumer demand are rising, and revenue streams for advisers are disappearing.
"We wanted to create a platform that gave the power back to the people; so unlike traditional financial advice models, where the banks are controlling things behind the scenes, we are not bank-owned or bank-aligned," Ms Janssens said.
Furthermore, the platform noted that with the adverse changes to the economics of advice, and with higher education and professional standards bearing down, financial advisers are fleeing the industry, which "will make it increasingly difficult for people to know where to go to for advice or to find advice that is affordable".
"The ongoing partnership will not only meet the supply and demands of the financial advice market and the ethical standards surrounding it but will put the power back into the hands of the consumer," Ms Janssens and Mr Coyte said.
While some new platforms are heavily focused on how to help advisers work better with their clients in the initial stages, Advice With Cents aims to help the adviser provide ongoing value for a client at the backend, with access to a team of experts across different technical spectrums that can further support them on their financial journey beyond the support a typical advice practice can provide.
Advice with Cents will offer advisers a range of services at an affordable cost starting from as little as $22 a month per client, capped at $2,200. Other services will include tailored white labelled courses for advisers to engage clients as well as social media and marketing support to help advisers attract new clients.
The aim is for clients to access a team of experts across different areas that can further support them on their financial journey beyond the support a typical advice practice can provide.
Clients will have access to a certified money coach, mortgage broker, accountant and adviser.
"I like to think of it like a client newsletter on steroids, because it offers so much more than that," Ms Janssen said.
Ms Janssens said that Advice with Cents will seek to help advisers and their clients bridge the gap together, improving engagement and consumer financial literacy and helping the consumer distinguish good advice from bad.
The platform will also allow the user to drive change through demand by seeking out the types of advisers they want to see and work with rather than being at the mercy of the system.
Mr Coyte said that "most Australians currently don't know where to turn when it comes to getting good financial advice".
"Advice with Cents will help level out the playing field, make financial advice more affordable and trustworthy for the client and give the financial adviser the freedom to focus on doing what they do best," he said.
"Our VIP Club service will also allow the adviser to further demonstrate their client value while ensuring the client has informed consent and understanding of their advice as per the FASEA Code of Ethics in an efficient and cost-effective manner."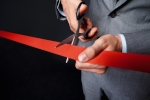 Written by

Tony Zhang