Wealth | 18 January 2021 | Lachlan Maddock <
Neil Roderick will join WealthO2 as its new chairman. Mr Roderick worked for Macquarie Bank for 14 years, retiring in 2013 as chief operating officer of the banking and financial services group. He also founded Macquarie Wrap and the retail life insurance businesses, as well as leading the Cash Management Trust.
"It's impressive to see how WealthO2 is using the latest technology and some smart thinking to work with advisers to develop a new generation of platform, particularly in the managed accounts space," Mr Roderick said.
"I am looking forward to working with (CEO) Shannon Bernasconi and the rest of the team to build on their already impressive growth."
Darren Pettiona, co-founder of HUB24 and COIN, also joined the board as executive director in December.
"In 2007 the benefits of managed accounts were not as well understood by advisers as today. It is technology innovation that can lead change in an industry. With the decoupling of the big four banks from wealth the time is perfect for technological innovation to flourish," Mr Pettiona said.
"The financial services industry now has an opportunity to reset itself without the barriers to entry or interference that existed with the legacy industry vertical models. It would be a wasted opportunity to see these old models replicated on new technology masquerading as innovation."
The appointments come as WealthO2 reaches $2.3 billion in assets under management, with the end of grandfathered remuneration likely to see the group grow further according to Ms Bernasconi.
"It is in this environment that an unconflicted platform solution such as WealthO2 will thrive. WealthO2 enables naked pricing and a shift of the margin to the adviser, and helps to lower the cost of advice to clients," Ms Bernasconi said.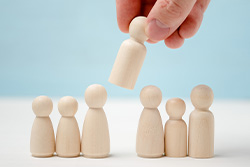 Written by

Lachlan Maddock