Wealth | 25 January 2021 | Sarah Kendell <
In an update to shareholders around its forthcoming transaction with Easton Investments, HUB24 said it intended to "propose to the Easton board that it conduct a thorough and broad-based review of Easton's corporate structure, assets, businesses, personnel and operations, including opportunities to leverage the new relationship with HUB24".
The transaction, flagged in October, would see HUB24 sell its advice group Paragem to Easton for $4 million, at the same time as taking a 40 per cent stake in Easton for $14 million.
The deal would see HUB appoint a number of directors to the Easton board while Paragem managing director Nathan Jacobsen would head up the listed advice and accounting group going forward, HUB announced in December.
The platform provider said the strategic review of Easton "should consider all actions and strategies which could be undertaken by Easton in order to maximise the value of all Easton shares".
"At this stage, HUB24 does not have any preconceptions or specific intentions as to the outcome of the broad-based strategic review," the group said.
"Final decisions will only be reached in light of available information and circumstances at the relevant time."
HUB24 added that it had "no intention to propose any change to the future employment of current employees".
"HUB24's current intention is that Easton will generally continue and expand the business ... enhanced by access to HUB24's technology development capabilities, specifically focused on repositioning Easton with a competitive advantage in the delivery of efficient, cost-effective solutions and services to advisers, accountants and their clients," the group said.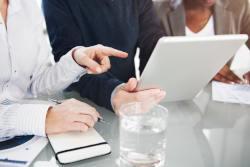 Written by

Sarah Kendell