Wealth | 31 March 2021 | UNSW <
Australia's FinTech sector is continuing to grow despite the challenges of COVID-19, with KPMG's Australian Fintech Landscape 2020 snapshot indicating that more than 100 FinTech companies have been added to the landscape since September 2019. 
The fast growing emergence of FinTech companies is disrupting the financial services sector by addressing previously overlooked consumer pain points in industries such as insurance, cryptocurrency, payments, lending, investing, and risk management. 
The University of New South Wales (UNSW) is providing finance and IT professionals with the in-demand FinTech skills required to take advantage of the growing job opportunities in the financial services sector with its 100% online Master of Financial Technology.
Program Director, Dr. Goncalves-Pinto, said that the rapid acceleration of FinTech services has led to the creation of several roles that will need to continuously adapt within the evolving financial services landscape.
"The financial services industry is facing significant skill shortages, especially in technology, with the industry struggling to attract individuals with both business and technical expertise. Having this combination of skills can help improve the efficiency of institutions and generate new products and services," he said.
"Those with expertise in FinTech can set themselves apart from other job seekers by building a strong knowledge of programming and the ability to handle new and large datasets to help improve financial products and services." 
"The Master of Financial Technology offered by UNSW is designed for ambitious finance and IT professionals who are looking to build upon their technical programming skills and develop key capabilities to build innovative products and seize opportunities in the growing FinTech sector," Dr. Goncalves-Pinto said. 
Delivered by UNSW's highly regarded School of Banking and Finance, the 100% online program has been co-designed with industry to provide students with the skills demanded by industry. This includes building knowledge of the latest in financial technology through hands-on experience and applied learning, while developing an understanding of the full context of the FinTech landscape.
Dr. Goncalves-Pinto said the online program will provide students with the required technical and non-technical skills to gain a competitive career advantage and meet the technology needs of the financial services industry. 
"Students will gain an introduction into key disruptions and ethical considerations within the financial services landscape, as well as develop technical capabilities within the areas of robo-advisory and portfolio optimisation, payments and transfers, funding and lending, and insurtech and risk management," he said. 
"The program adopts a project-based approach and continuous collaboration with industry experts to keep up with the changing nature of this space. This can be beneficial for students who are looking to work in or create a startup. This can also equip students with the skills needed to help large institutions develop new products and services to avoid being disrupted by nimbler startups," Dr. Goncalves-Pinto said.
The 100% online program is designed to seamlessly fit in with full-time work commitments and allow students to graduate in as little as two years, studying part-time. 
Study intakes are offered every two months, with the Master of Financial Technology currently open for enrolments into its upcoming study period commencing in March 2021.
Learn more about how you can develop the in-demand skills to prepare for the future of FinTech with UNSW Online here.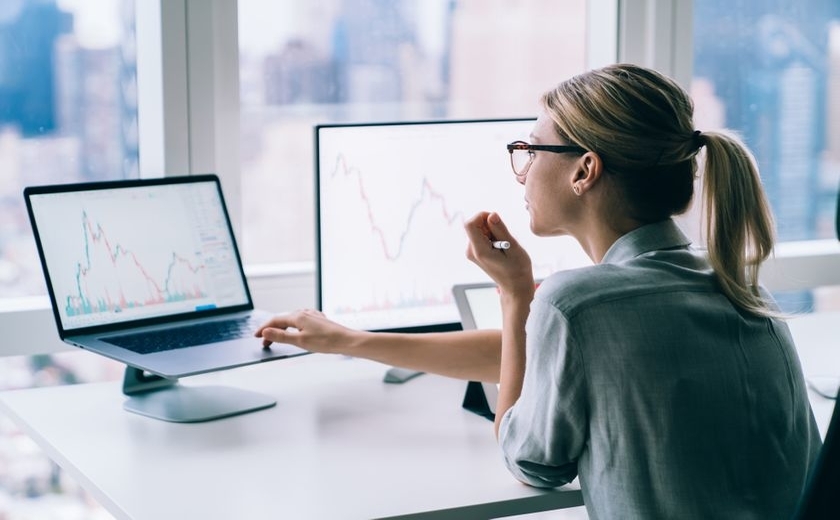 Written by

UNSW