Wealth | 26 April 2021 | Sarah Kendell <
In a recent blog post on the association's Money & Life website, Financial Planning Association (FPA) head of policy, strategy and innovation Ben Marshan said in the four years since the association had published its report on fintech and financial advice, there had been a dramatic shift in advisers' attitudes towards technology.
"The most encouraging change is the interest shown by financial planners in adopting these solutions for their business and their clients' advice experience," Mr Marshan said.
"For many planners, fintech and robo-advice are thought of as confusing and something to fear. [But] in 2021, I'm happy to report a shift in perspective across the profession as we see many more financial planners looking to integrate technology as part of their advice process."
Mr Marshan said the COVID pandemic had forced many traditionally sceptical advisers to adopt digital tools as part of their practice.
"In some cases this has come from necessity with the social distancing restrictions of recent times. This has required financial planners to improve their interactive approach to video meetings and create digital content to better explain products or parts of the advice process," he said.
"But they are also becoming much more educated and knowledgeable about what's available from advice-specific technologies."
Mr Marshan said over the last four years, technology offerings in advice had become more refined and focused on the customer journey.
"As well as product suites that are getting closer to a one-stop shop for the whole advice journey, there are now a better range of tools on offer for the constituent parts of the process," he said.
"The quality and choice in customer relationship management solutions has advanced and we now have more in the way of implementation tools giving financial planners and their clients a far better user experience in managing investments and reporting on results."
Mr Marshan said some areas of the fintech space were still lacking in development, with more offerings needed to support advisers in mapping client progress.
"More products to support planners and clients in defining goals and objectives, scoping their engagement and tracking goals and financial positions would go a long way to streamlining financial advice business administration as well as delivering a better customer experience," he said.
"Another win would be new technology to track how clients have been progressing over the entire relationship, giving financial planners an easy way to track and present a point-in-time assessment for annual reviews and other client engagements."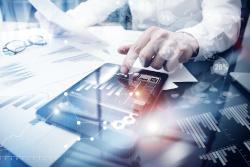 Written by

Sarah Kendell