Wealth | 03 May 2021 | Lachlan Maddock <
OpenMarkets Group (OMG) has appointed Naseema Sparks AM as its chairman. Ms Sparks is the former managing director of M&C Saatchi in Australia and has 15 years' experience as a director of high-growth consumer-facing tech companies, including preparing pre-IPO organisations for a successful ASX listing.
"I look for two things when I join a board – a robust and compelling business model, and a good management team and strong board of directors. OpenMarkets Group has both of these and I'm excited by the opportunities available to OMG to disrupt and create broader access in the trading and wealth management industry," Ms Sparks said.
Also joining the board as non-executive directors are Andrew Rutherford and Paul Rayson, while Bob Alexander has been appointed executive director and CFO and Phil Cussen will step into the role of chief technology officer.
OMG has also recently acquired advice platform InvestFit, which will be rebranded to "OpenMarkets Advice". The platform aims to generate advice "at high levels of confidence" while "increasing efficiency and compliance for the adviser", and OMG chief executive Ivan Tchourilov said the acquisition was driven by an increasing need for affordable advice in Australia.
"Increasing numbers of Australians are starting to trade – and in record volumes – and a large amount of this volume has come through OMG…However, larger advice providers like banks and other advisers have retreated from the sector because of higher standards and costs from the Financial Adviser Standards and Ethics Authority," Mr Tchourilov said.
"This leaves a huge and underserved segment of younger and newer investors, right at a time when we are also at the start of the biggest intergenerational wealth transfer in history. Our purchase of Investfit is designed to address this very real issue, and help meet our commitment to ultimately making advice accessible and affordable for every Australian."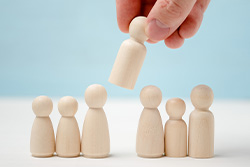 Written by

Lachlan Maddock