Wealth | 09 February 2022 | Neil Griffiths <
Blue Crane Capital has launched SMSFr8 – a free online platform that is a first for Australia's SMSF sector.
According to Blue Crane, SMSFr8 provides an immediate estimate of the best market rate based on a "sophisticated calculation" and capability to start the borrowing process, as well as considers the complexity of SMSF loans.
Blue Crane Capital managing director Chris Hall said the platform was created in response to the booming SMSF sector in Australia that currently boasts almost 600,000 SMSFs and $822 billion in assets.
"We built SMSFr8 to empower SMSF borrowers and deliver enhanced transparency, particularly around more complex commercial lending. Now, borrowers can instantly assess their rate to ensure it's competitive," Mr Hall said.
"The timing is perfect for this platform. We've seen a significant uptake in commercial SMSF lending spurred by the SIS Act changes with business owners leveraging tax incentives and opting to buy their commercial premises and continue to rent it from their SMSF vehicle."
SMSFr8 developer Incapsica added that the biggest benefits of the platform are speed and usability given the need for a borrower to input information and receive a market rate quickly.
"We went with a minimal design and execution, allowing the user to focus on each question at hand," Incapsia director Baz Brown said.
"Meanwhile, we needed a backend that did the hard work: calculating each answer into the equation, but also allowing for formulations to be adjusted based on industry trends and fluctuations."
Neil is the Deputy Editor of the wealth titles, including ifa and InvestorDaily.
Neil is also the host of the ifa show podcast.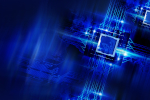 Written by Neil Griffiths