Wealth | 08 April 2022 | Neil Griffiths <
On a new episode of the ifa Show podcast, Astutewheel head Hans Egger discussed why advisers have had to change the goals discussions with clients, but suggested that they have been more impacted by the digital adoption than clients due to pivoting to virtual meetings.
"I think the biggest shake-up has actually been for the advisers," he said.
"I think a lot of clients have been doing this for years and the argument has always been, our older clients won't do it. Well, hello, they've been doing it with their grandkids for years and certainly in the pandemic, that was the only way that they could. A lot of them could have face-to-face conversations with their children, their grandchildren, their friends. And, so I think advisers have suddenly realised, 'Hey, this is actually a pretty good way of doing business.'"
Mr Egger suggested that while it is still beneficial for both advisers and clients to mix physical and virtual meetings, clients are happier and actually prefer to meet virtually.
"[Clients] don't want to drive into a city, find parking at $20 an hour, have a babysitter at home because they've got young children. They'd much rather do it at home," he said.
"And I think they also would much rather have three 20-minute meetings if that's what was required than one 60, 90, 120 minute meeting because you're trying to jam it all into that one meeting because you know it's difficult for them."
Earlier this year, Mr Egger wrote an opinion piece published on ifa that suggested that the current approach to how advisers discuss goals with their clients is "no longer" viable and that advisers should look to change their approach this year.
"Obviously, financial plans must be about increasing the probability of clients achieving their goals," Mr Egger wrote.
"Unfortunately, for most advisers, the goals discussion has been reduced to a page in the fact find asking clients to provide a list of their goals framed around their reason for seeking advice. This 'tick the box' approach is then used to justify the advice provided for a new client and is rarely reviewed.
"This approach is no longer likely to be enough, particularly in 2022, a year which is already promising to be a year of falling share markets, rising interest rates, and therefore, increasingly difficult conversations."
Listen to the full ifa Show episode with Mr Egger here.
Neil is the Deputy Editor of the wealth titles, including ifa and InvestorDaily.
Neil is also the host of the ifa show podcast.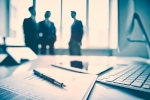 Written by Neil Griffiths