Wealth | 21 September 2022 | Neil Griffiths <
DASH (formerly WealthO2), has announced that it has added Australian research company DEXX&R to its advice marketplace.
The company's marketplace offers a range of specialist software that are integrated and allow financial advisers to create their own planning ecosystem.
DASH said the addition of DEXX&R will serve as a boost for advisers as the research company provides information on current and legacy products in superannuation, retail investment products, retirement income, and individual, group life and disability insurance.
"We are thrilled to be expanding our capability set in the advice marketplace," DASH's executive director of product, Kevin Liao, said.
"For advisers to get the most out of their technology provider, it's important they have choice in the apps and processes they use.
"DEXX&R adds to this choice and brings an alternative to advisers while empowering them and their teams with research information that has depth and integrity."
Mark Kachor, CEO of DEXX&R, added that he is "excited that its market-leading risk research will be available to advisers who choose to access DASH's innovative and market-leading technology solution".  
The news comes after DASH CEO Andrew Whelan joined a recent episode of the ifa Show podcast, where he discussed the role of technology and platforms in advice.
On the podcast, Mr Whelan said he believes talk around implementing a digital SOA is a genuine reality and that the technology is "already there".
"Any Word document can be converted to a piece of software that an adviser can present more in a more engaging fashion," Mr Whelan said.
"When it's digital, you can time how long people are in certain sections. So, there's all these extra compliance features that a Word document won't give you. It gives you version control if you make changes. You can have in room chat, like an SOA chat room, so you don't have to be there and then if you make changes, it updates."
Listen to the full podcast with Mr Whelan here.
Neil is the Deputy Editor of the wealth titles, including ifa and InvestorDaily.
Neil is also the host of the ifa show podcast.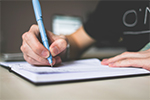 Written by Neil Griffiths