Wealth | 16 November 2015 | Shared from www.ifa.com.au <
A statement by Macquarie said 'OwnersAdvisory' will operate under a flat fee-for-service model. 
It will offer advice across standard asset classes, cash, fixed income, equities, commodities and alternatives – all based on an investor's profile, goals and risk appetite.
Investors with OwnersAdvisory will be able to execute trades and implement their advice with any provider, and will not need to open or move their funds to a new account to participate, according to Macquarie.
"More than 80 per cent of Australian adults don't currently access professional financial advice. We want to encourage unadvised Australians to become more engaged in managing their finances and investments," said John O'Connell, chief investment officer at Macquarie's banking and financial services division. 
"OwnersAdvisory combines technology with Macquarie's vast market intelligence and insights to inform and serve a whole new group of investors operating without traditional advice. We see this as complementing the industry by engaging with the 80 per cent of Australians who don't currently receive advice.
"This is an exciting time for the industry. Investors are becoming increasingly empowered by the new opportunities technology is providing to help them manage their own investment strategies online, and they want quality advice and market insights to guide their choices."
Macquarie's move into digital advice comes just after NAB rolled out its free-to-use digital advice platform, NAB Prosper, to 40,000 customers in October.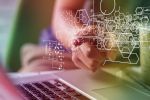 Written by

Shared from www.ifa.com.au