Wealth | 01 April 2015 | Shared from www.ifa.com.au <
In its submission to Treasury in response to the Murray Inquiry's findings, the FPA proposes that the "advent of online and/or automated advice tools…presents as many challenges and risks as it does opportunities" and calls for clearer regulatory guidance on these products.
Explaining that there are a wide range of robo-investment tools in operation – with varying degrees of application to strategic financial advice – the submission says ASIC's traditional "technology-neutral" approach to regulation may no longer be appropriate.
"We are interested in what kind of regulatory regime would apply to automated advice tools," the submission states.
"For example, Part 7.7A of the Corporations Act applies to both licensees and representatives of licensees, so a question of ultimate responsibility as between the adviser, licensee, and software provider arises where an adviser uses a faulty automated advice tool to generate poor advice."
Without appropriate regulation, these tools may also be used as vehicles for in-built conflicts of interest such as self-space fees, hidden by the "impression of objectivity" that online algorithmic tools can give off.
The FPA officially recommends a "proactive and consultative approach" to risk assessment of automated investment products, arguing that ultimately a "co-regulatory approach should be adopted".
At the same time, the submission concedes that "when used in a client-focused and professional manner", robo-advice products may also provide opportunities and may help to "differentiate financial planning advice as a holistic offering from investment advice or other advice that does not incorporate strategic concerns".
The submission also calls for a legal separation of 'financial advice' and 'financial products' in the Corporations Act to help structurally remove professional client-centric services from product-centric recommendation.
In addition, the submission backs the FSI proposal to introduce a conduct obligation for product manufacturers and distributors but rejects the proposal to effectively ban upfront life commissions.
To read the original article and for more financial advice news click here.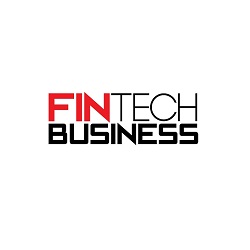 Written by

Shared from www.ifa.com.au