Wealth | 10 March 2015 | Shared from www.ifa.com.au <
A survey conducted by software provider Midwinter found 68 per cent of advisers identified robo-advice as an 'opportunity', a result Midwinter managing director Julian Plummer suggested ran counter to "negative media portrayals" of the software.

By contrast, just 32 per cent of clients expressed the belief that robo-advice posed a threat to their industry.

Advisers also showed a willingness to promote robo-advice to their clients, with 30 per cent indicating "it was important" to tell clients about the technology and 52 per cent suggesting they would let clients know the option existed.

However, advisers expressed mixed feelings on whether robo-advice would increase their client base, the survey found.

Of all respondents, 37 per cent believed the robo-advice sector would attract new clients who advisers could then escalate to full advice services.

"This is potentially a good sign for the burgeoning Australian robo-advice industry – if advisers believe in the potential of advice escalation, this indicates to me their intention to work with the concept of robos rather than fight it," Mr Plummer said.

However, 28 per cent of advisers indicated they believed robo-advice would decrease their business by giving clients access to information and a further 35 per cent indicated being unsure of the effect.

Advisers overwhelmingly indicated that robo-advice would be most appealing to young and lower-income clients.

Just under half of advisers indicated Gen Y would be most suited to robo-advice while a further 42 per cent indicated Gen Z, born in the mid-2000s, would benefit most.

Mr Plummer suggested advisers were considering each generation's investing power and ease with new technology.

"While Generation Z's disposable investable assets are still relatively low, advisers understand that their willingness to use technology to manage their financial affairs leads to a strong belief that Generation Z is suited to robo-advice," he said.

Similarly, advisers thought clients on the lower end of the cost scale would be most likely to use robo-advice tools, with 57 per cent nominating bronze clients as the most likely target and 34 per cent nominating silver.

The Midwinter Robo-Advice Survey questioned 288 advice professionals, of which 44 per cent were from boutiques/IFAs and 73 per cent had more than four years experience, according to the report.

To read the original article and for more financial advice news click here.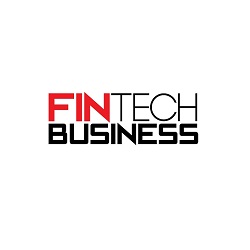 Written by

Shared from www.ifa.com.au