Wealth | 09 October 2017 | Reporter <
Spring Financial Group has announced it is aiming to launch a new consumer-facing fintech service by Christmas in partnership with AMP-owned fintech firm MoneyBrilliant.
The MyMoney247 fintech platform, created using customised technology from MoneyBrilliant, will allow clients to "link hundreds of Australian bank, brokerage and investment accounts and retail and industry super funds" to a single dashboard.
"MyMoney247 will provide consumers with a powerful toolset to manage their income, investments, bill paying and budgeting requirements 24 hours a day, seven days a week," said Spring Financial managing director Keith Cullen.
In the coming 12 to 24 months, the company intends to add online tax return services, Mr Cullen said, and "see scope" to add home loan and personal insurance sales to the service.
MyMoney247 users will be charged a monthly fee, and the service will initially be available to Spring Financial's existing online subscribers, the statement said.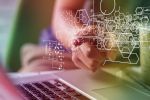 Written by

Reporter