Wealth | 15 January 2018 | Jessica Yun <
According to an article on China's state-owned media organ Xinhua Net, a Tencent subsidiary has obtained a licence from the China Securities Regulatory Commission's Shenzhen Bureau to make "third-party fund sales" to WeChat users.

The licence has been granted to 'Teng An Fund Sales (Shenzhen) Co., Ltd', a wholly-owned subsidiary of Tencent Holdings, after earning approval from the regulatory commission to change its name from 'Teng An Information Technology (Shenzhen) Co., Ltd' in order to broaden the scope of its funds sales business.

Obtaining this licence will represent another step in Tencent's "further foray into internet finance", the article said.

"The green light for fund sales followed the official nod for Tencent to run insurance agent business last October, expanding the company's presence in the financial sector, ranging from payment to wealth management and microloan businesses," it said.

Previously, Tencent only functioned as a wealth management platform called qian.qq.com, through which it linked customers to fund firms or third-party fund sales agencies, the article said.

The Tencent subsidiary will now have access to WeChat's nearly 1 billion users who will be able to buy funds without exiting the app.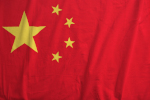 Written by

Jessica Yun