Data | 13 August 2018 | Reporter <
In a statement by Raiz Invest, the Versive Security Engine (VSE) is built on AI technology that detects "subtle patterns across massive volumes of data".
The engine exposes "adversaries" and the activities they attempt to engage in by using artificial intelligence to "uncover the required chain of potential threat activity that separates the signal – the real risks to Raiz's business and customer information – from normal network noise," the statement said.
VSE runs behind the scenes to flag only the most serious and immediate threats to the cybersecurity team at Raiz.
Raiz chief executive George Lucas said since the company's growth (Raiz listed on the ASX on 21 June), the company had wanted to maintain customer service as well as raise its level of security in order to protect customer data.
"The Versive Security Engine ensures that we are on the cutting edge of cybersecurity because it is one the most sophisticated technologies to protect our customers and investors from data breaches," Mr Lucas said.
Versive chief executive Joe Polverari said that Raiz understood the "utmost importance" of securing customer data given that hackers had the capacity to find an entry point into the network.
"That's why VSE is the critical missing piece in a company's security portfolio, delivering the most dangerous threats that are already within the network so that security teams know what to focus on to avoid breaches."
Acorns Australia announced it was rebranding to Raiz Invest in April following an ownership restructure.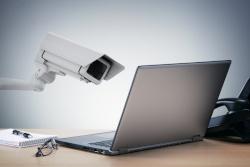 Written by

Reporter