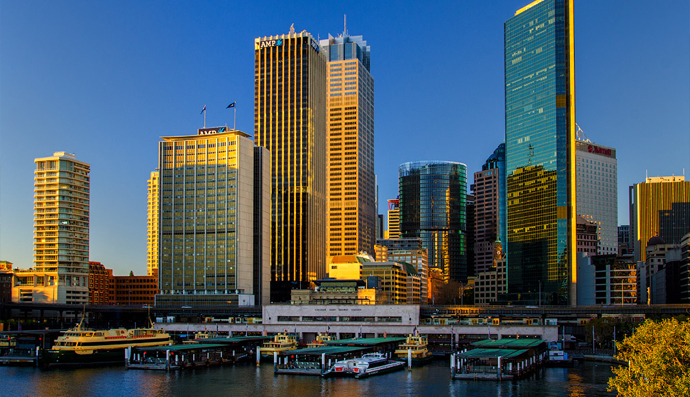 Industry | 25 May 2015 | Tim Stewart <
Tyro Payments chief executive and co-founder of the Tyro Fintech Hub Jost Stollmann recently spoke at a Fintech Sydney Meetup event.
The German-born entrepreneur came to Australia 12 years with his Greek wife and five children after what he describes as a "circumnavigation".
"I joined a start-up and we had a dream," Mr Stollmann said. "We called it Tyro, the challenger who dares to compete with the veterans – the big banks."
Tyro Payments operates in the clearing and settlements space alongside the big banks and has 12,500 small and medium businesses using its EFTPOS technology.
"We have a new dream, which is: can we have more Tyros? Can we encourage more entrepreneurs?" Mr Stollmann asked.
To further that dream, he and co-founder Andrew Corbett-Jones launched "Australia's first" fintech hub at 155 Clarence Street, Sydney, in February.
"There has also been an announcement that at 45 Clarence Street, Stone & Chalk will open a fintech hub, so I call this the Fintech Alley," Mr Stollmann said.
The Tyro space has desks for 125 fintech entrepreneurs and features an event space, two board rooms, meetings rooms, a chill-out room, informal sitting areas, a communal kitchen and eating space and a rooftop terrace.
According to Mr Stollmann, fintech start-ups are faced with a rather stark choice: they can provide the front face of a bank-led project (and eventually sell out or exit to the bank) or they can "compete head-on and disintermediate the banks".
"These are two very different stories with very different success factors. So just think where you want to sit," he warned.
The benefit of working at the Tyro Fintech Hub is the prospect of gaining access to Tyro Payments' 12,500 clients – providing, of course, that it is in Tyro's "strategic interests", says Mr Stollmann.
Fintech start-ups at Tyro will also gain access to an open API environment, as evidenced by the Tyro Fintech Hub's recent tie up with US fintech company Yodlee.
"So it's a three-stepped approach: seats and a community for people who want to be in fintech, an open API, and possibly co-marketing into the community," Mr Stollman said.
Australia is at a crossroads when it comes to establishing a vibrant fintech community, he said.
Mr Stollman's dream is that within two years, Tyro and Stone & Chalk will have, between them, fostered the development of 1,000 start-ups in Sydney.
"There are windows of opportunity and if you miss them they're gone. New York, London – they would have won this. I think we can still catch up," he said.
There are two very important things that need to happen, Mr Stollmann said.
"One is that the regulators and government make sure that they break open access to the core banking system. Make sure that there as at least some fair go and level playing field," he said. "The second part is to make sure we have people who say: 'We can compete with the banks'.
"It's early on – let's try together, let's learn together."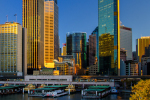 Written by

Tim Stewart