Industry | 12 March 2018 | Jessica Yun <
Hours after FinTech Australia announced its chief executive was resigning from the job on Friday 9 March, Ms Szetho published an article on LinkedIn detailing the challenges the association had encountered and explaining why she was departing.
"At times we've stumbled on our journey, close to red-lining on cash flows or hitting turbulence in the press.
"But somehow, through resilience and sheer determination to drive our fintech industry to the next level and stand it up on the world stage, our organisation still stands," she wrote.
However, she noted that as the fintech industry had matured, policy debates had become "deeper and more nuanced".
To ensure "long-term survival" of the organisation, leadership skills of "strong governance and operational rigour" were needed.
"I know my own strengths and limits," Ms Szetho wrote.
"It's been a very rewarding, challenging, tiring and all-consuming journey to start this Association startup, which is probably why I've sympathised entirely with all the startup founders I've shared coffees with along the way.
"It's important for me to share that this decision to leave is a personal one."
She indicated she was moving to Asia to be with her partner whose study visa was due to run out soon, simultaneously pushing for government policy to afford greater recognition to specialists from emerging industries.
"Sadly, the new Temporary Skills Shortage visa skills list hasn't yet evolved to include Blockchain professionals – and it really should".
Despite her departure, Ms Szetho remained optimistic, pointing to the potential opportunities in Asia for Australian fintech start-ups.
"Through my work at FinTech Australia, it has become impossible for us to ignore the tremendous opportunity that exists for Aussie fintechs, investors and financial services players in the Asian region, both in terms of growth opportunities from increasing financial inclusion, and new emerging 'leap-frog' mobile technologies."
She further hinted that the next move in her career could be in Asia, harnessing the networks and connections she had made in Australia.
"I am very much hopeful for an opportunity to continue to put my skills, networks and experience to good use in supporting and championing our Australian fintech community from there, ideally from the investor side – and after a lengthy holiday, of course."
Following the announcement of Ms Szetho's resignation, FinTech Australia chair Stuart Stoyan said she had been the "heart and soul of Australia's fintech community".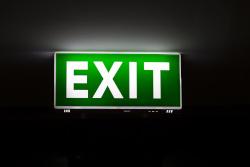 Written by

Jessica Yun